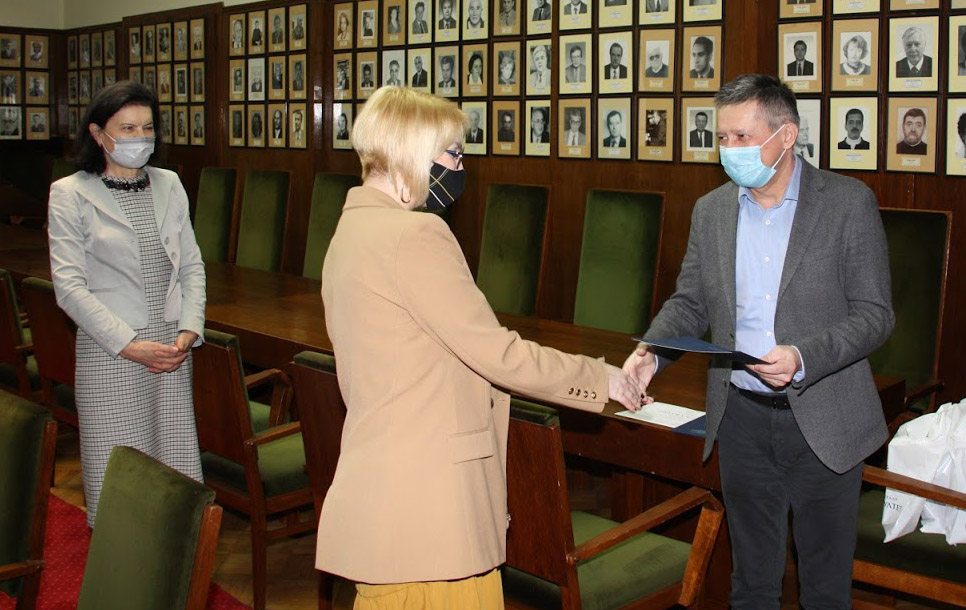 The Centre for Human Rights of the University of Belgrade Faculty of Law has organized an essay writing contest dedicated to Marina Blagojević, on the subject: "Influence of the COVID-19 Pandemic on Gender Equality". The contest was organized as part of the implementation process of the European project entitled New Quality in Education for Gender Equality – Strategic Partnership for the Development of Master`s Study Program Law and Gender (LAWGEM). The pandemic has caused grave problems around the world. It is hence important to understand and study the different consequences caused by the pandemic on women and men, as well as the manner in which these consequences ought to be dealt with as a part of future strategic measures aimed at alleviating and removing these inequalities. The students had a chance to opt for a narrower topic, such as: gender-based violence and COVID 19; gender influence on health caused by the pandemic; economic problems and gender; gender perspective of COVID-19 influence on labour rights (salaries, job loss, health and safety at work, paid leave, workers in informal economy, etc.), employees in the first line of defence and the increased risk for them and their families (health workers, workers in the food industry…); unpaid work and work from home; sensitive groups of women and the pandemic (refugees and migrants, people with disabilities, Roma women, women living in rural areas, older women). Students from all level of studies from the Faculty of Law were eligible to participate in the contest (undergraduate academic studies, master academic studies and doctoral academic studies). They were expected to use a variety of methods (comparative method, interviews, statistical data processing, etc.).
The best three papers received valuable prizes and will be published in a special publication, i.e. on the website of the LAWGEM Project. Mina Kuzminac, a master's study student (Public Law module, Labour and Social Law sub-module) was awarded first place for the paper entitled "The Position of Employees with Family Duties during the COVID-19 Epidemic". The second place was awarded to Jovana Rajić Ćalić, a PhD student in the Labour Law program, for the paper entitled "Sensitive Groups of Women and the Pandemic", whereas the third place was awarded to Aleksandra Andrejić, a student of master studies (Public Law module, Labour and Social Law sub-module), for the paper entitled "Gender Perspective of COVID-19 Influence on Labour Rights".
The Dean of University of Belgrade Faculty of Law, prof. dr. Zoran Mirković, the Head Administrator of the Institute for Legal and Social Sciences, prof. dr. Ivana Krstić, and the Head Administrator of the LAWGEM Project, prof. dr. Dragica Vujadinović, presented the awards.