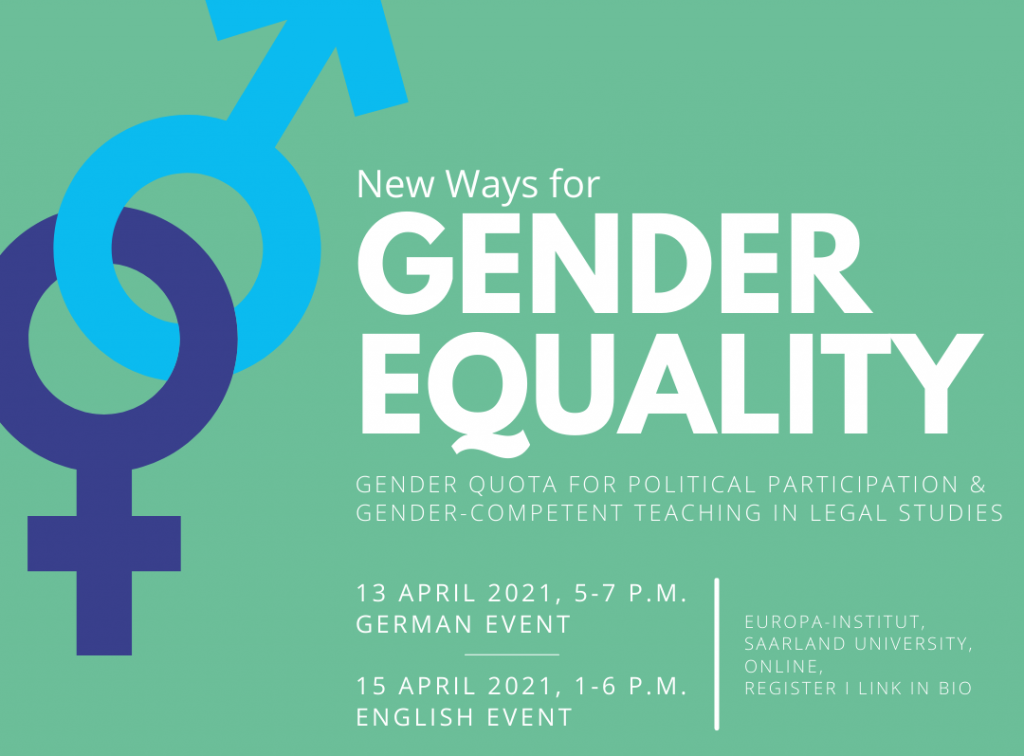 Dear Partners, dear Colleagues,
We are very pleased to invite you all to the 1st ONLINE Multiplier Event of the LAWGEM Consortium "NEW WAYS FOR GENDER EQUALITY: Gender Quota for Political Participation and Gender-Competent Teaching in Legal Studies" at the Europa-Institut of Saarland University (Germany).
We do not only want to present our project results, but rather take the opportunity to discuss gender-competent legal education as well as to shed light on the exciting topic of gender quotas in politics from different national perspectives. We have found interesting speakers and participants for this.
We would be very pleased if many of you would also participate. Please find the detailed agenda attached. Please register by 12.4.2021 with this link. We will inform you of any changes via https://ei-mag.eu/global/new-quality-in-education-for-gender-equality.
We look forward to seeing you and you are welcome to forward this invitation to interested colleagues and friends.
For any queries, please send us an email to projects@europainstitut.de.