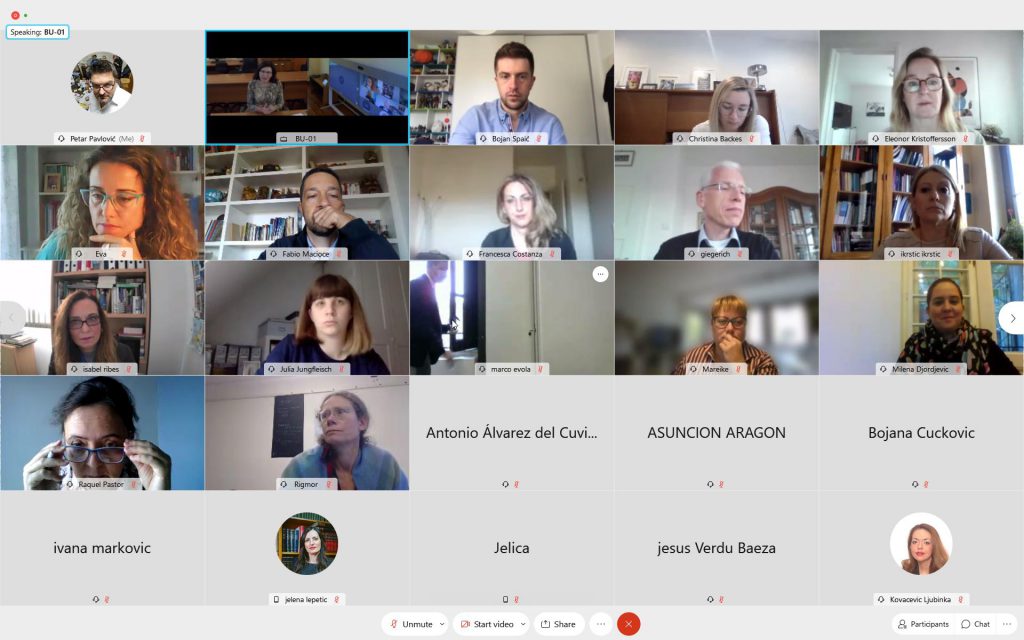 The main intellectual output (IO1) of the LAWGEM project – development of syllabi and Curriculum for the future master's program LAW and GENDER has entered the final phase. The Learning, Teaching, Training seminar (LTT) was scheduled for May 12 to 16, 2020, for purposes of supporting and enhancing the face-to-face teamwork of the LAWGEM members from five partner universities in their endeavour to put forth the IO1. Due to the pandemics outburst, the LTT had to be postponed, and will be actually held when the public health conditions allow it. The LTT will then be focused on its training and teaching dimensions, which have been equally crucial for the further development of the Curriculum.
The alternative solutions for fulfilling the mentioned task were promptly introduced, and since its postponment important segments of the LTT agenda for the creation of the syllabi have been implemented. Firstly, an online conference was held on May 25, 2020, dealing with theoretical issues related to gender perspective in law and legal education. Secondly, two plenary sessions were organized on October 30 and November 6, 2020, so that the LAWGEM syllabi research teams could present their syllabi, allowing all LAWGEM members to discuss them and enable the completion of final versions of all syllabi and the creation of the Curriculum as the main LAWGEM IO1.
The agenda of these two plenary sessions is available here, along with the video links.
Webex recordings
IO 1 – LAWGEM ONLINE PLENARY DISCUSSION ON PARTICULAR SYLLABI – PART I-20201030 0828-1
Friday, October 30, 2020 (4 hrs 10 mins)
IO 1 – LAWGEM ONLINE PLENARY DISCUSSION ON PARTICULAR SYLLABI – PART II-20201106 0831-1
Friday, November 6, 2020 (4 hrs 24 mins)
Picture gallery on Google Photos: https://photos.app.goo.gl/9ptHHTRUKudichWb6