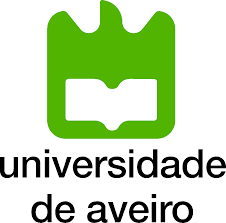 4th International Conference on Gender Research (ICGR 2021)
This is a second call for papers for the 4th International Conference on Gender Research (ICGR 2021), hosted by University of Aveiro, Portugal on 21 – 22 June 2021.
Abstracts are due by 29th November 2020.
In today's changing society researchers across many disciplines have started to focus on the impacts and issues relating to gender. ICGR 2021 provides an opportunity for anyone researching gender issues across the full spectrum of social sciences to come together to publish and present their work. ICGR 2021 will be a multidisciplinary event with participants from around the world sharing research which expresses both common experiences as well as those which are unique to each circumstance.
As well as inviting submissions on the main themes of the conference we invite submissions to the specialist Mini-Tracks:
• Financial Strategies & Female Organisations in the Digital Age
• Violence against Different Genders
• Gender in Times of Crisis
• Gender in Research Performing Organizations
For a full list of topics and further information please see: http://www.academic-conferences.org/conferences/icgr/icgr-call-papers/
We invite contributions for academic research, case studies and work-in-progress/posters are also welcomed approaches. PhD Research, proposals for roundtable discussions, non-academic contributions and product demonstrations based on the main themes are also invited. A prize will be awarded to the best PhD paper and the best Poster.
Papers accepted for the conference will be published in the conference proceedings, subject to author registration and payment. The Proceedings have an ISSN, ISBN and will be submitted for indexing in the ISI Web of Science and Scopus and they are listed in the EBSCO database.
Please feel free to circulate this message to any colleagues or contacts you think may be interested.
Follow the conference on LinkedIn Facebook and Twitter
Kind regards
Annette Young
Conferences Manager
http://www.academic-conferences.org
annette@academic-conferences.org
Tel: +44 (0)118-324-6938